10 Practical Mother's Day Gifts She Will Actually Use
Mother's day is approaching! Most of the time, when I ask my mom what she wants as a gift for Mother's Day she will say  "you don't have to get me anything!". When she already has everything, it's hard to gift her something she will use in her daily routine.
That's why I came up with a list of 10 practical Mother's Day gifts she will actually use and adore. After all – making mom's life easier is the best gift to give.
10 Practical Mother's Day Gifts She Will Actually Use
Big life saver! Make your mom's life a lot easier with this robot vacuum cleaner. This vacuum cleaner automatically recharges so it's always ready to clean! She can schedule the vacuum cleaner, or press the clean button and watch while this hideous task gets done for her.
Help your mom save money by gifting her a reusable water bottle which she can refill. These ones from HYDRO CELL come in cute colours and designs and will keep her liquids perfectly cold or hot.
3 | Family Game Night
Buy a few board games and gather the family together to give your mom a fun family game night. Make it extra special by getting her favorite food and drinks. Below are my all time favorite board games.
Does mom love to read? Introduce her to this handy piece of technology. Make sure to assist her on how to start the device, open a book or turn the pages.
If you're hesitant on whether she will like it, you should barrow one from a friend or a library first before purchasing.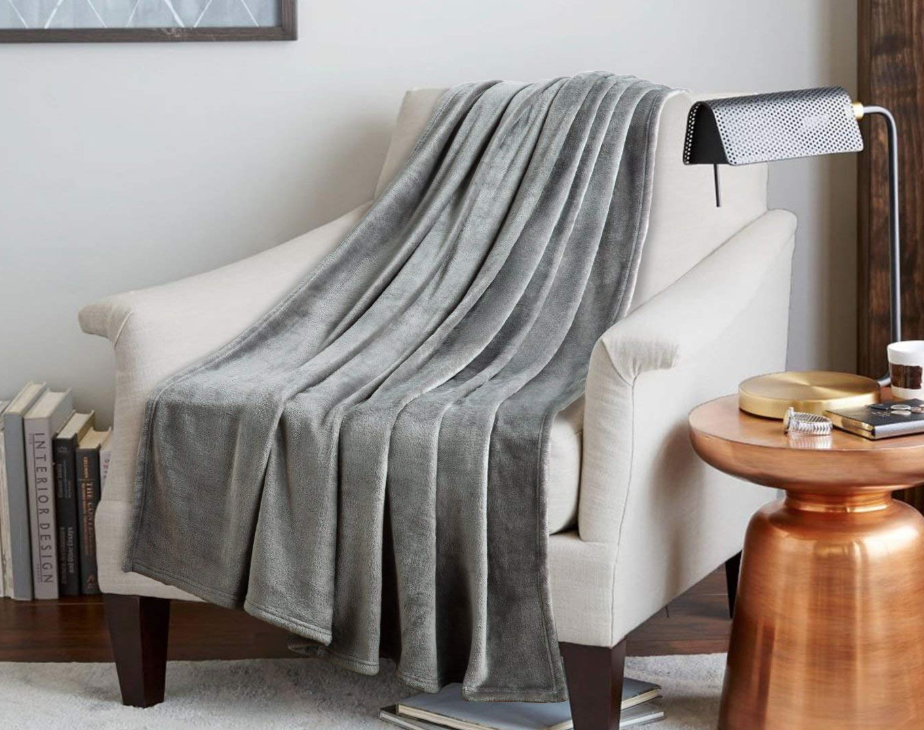 Gift her this super-soft fleece blanket that she can use while watching her favorite TV series on the couch. And this throw fleece blanket looks extremely stylish!
You might also like:
15 Easy Ways to Save Money Daily
10 Zero Waste Products That Will Save You Money
Give your mom some well deserved 'me time' with this CeraVe moisturizer. It is ideal for normal to dry skin and provides 24-hour hydration. I really love this moisturizer because it is free of fragrance and oil, is hypoallergenic and non-irritating.
7 | Electric Air Fryer
I love my air fryer! It will make a great gift for the mom who loves to cook and wants to eat healthier.
With its air crisp technology (instead of oil) it reduces added fat by 70-80%, without impacting the flavor of fried food.
This practical Mother's Day gift is perfect if your mom is a tea lover like me. Get her this beautiful mug that has an infuser inside. This way she can brew her tea right in the cup.
9 | Shiatsu Back and Shoulder Massager
Help your mom relax after a busy day with this back and shoulder massager. This massager provides deep massage to the tissues and muscles.
With this gift set that contains 12 (!) bath bombs, you will for sure gift your mom some soothing relax time.
That's it – 10 practical Mother's Day gift ideas that your mom will actually use! Tell me, what are you going to gift your mom this year?
You might also like: 15 Easy Ways to Save Money Daily – Start Living Frugal
Like this post? Pin it